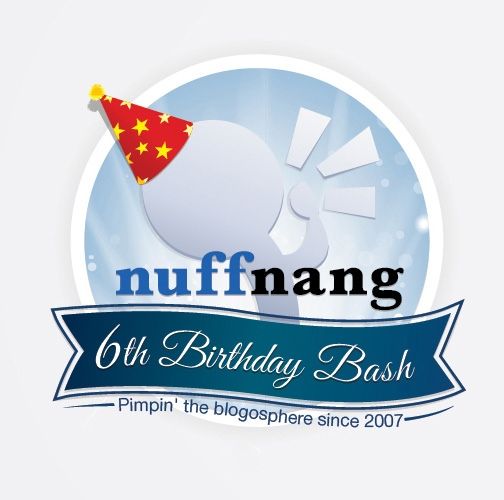 Owhh tahun ini merupakan tahun ke 6 Nuffnang dilahirkan. Jadi tahun ini mereka merancang untuk meraikan birthday party di Lust, KL. Saya hanya mencuba nasib agar dengan entry ini dapat menarik perhatian mereka untuk memberikan saya 2 keping tiket ke acara tersebut. Saya belum pernah join apa-apa event Nuffnang so hopefully i'll get the chance this time ;).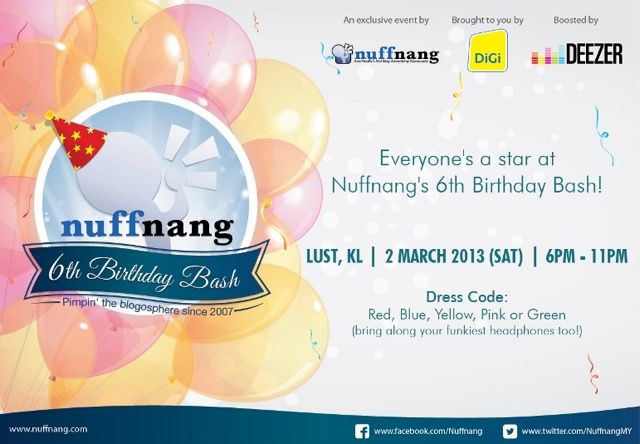 Jadi sesiapa yang berminat untuk menyertainya perlu membuat satu entry untuk beritahu mereka supaya putarkan lagu apa yang kita nak dengar di event itu nanti. Biasalah telinga saya ni telinga lagu-lagu ketimuran. Jadinya harus ada lagu malay kan. Tak kisahlah janji saya suka ;).
So saya nakkan lagu-lagu ini menjadi antara pilihan mereka nanti.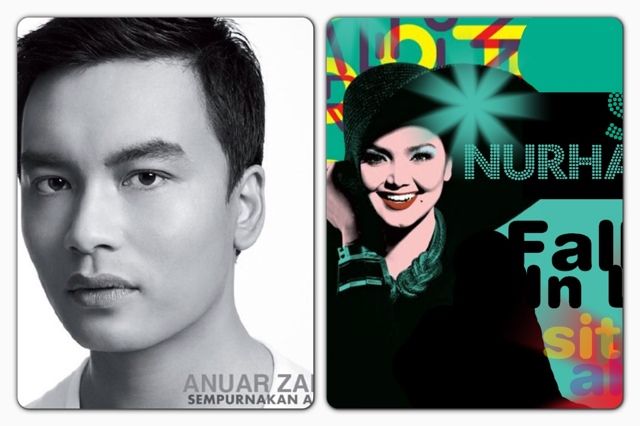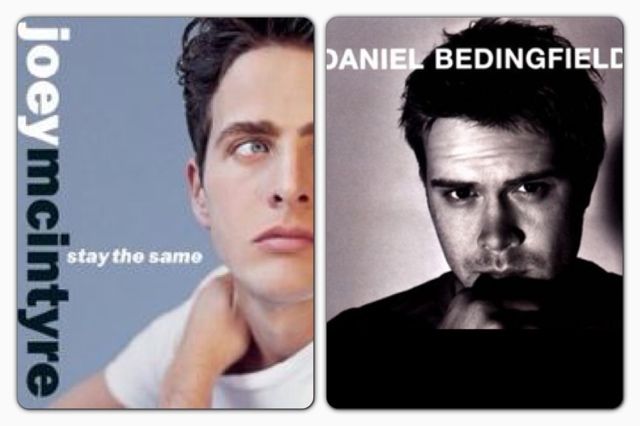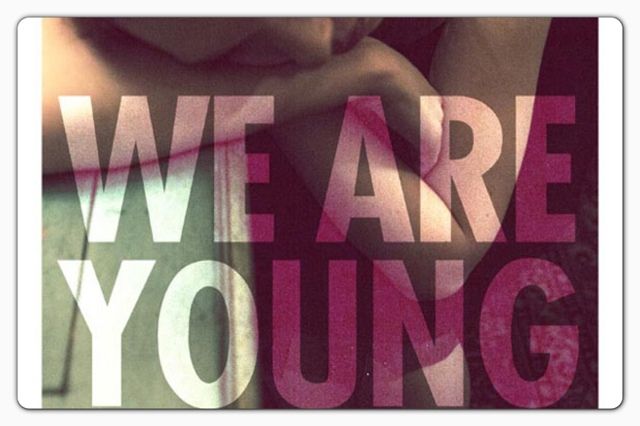 Anuar Zain – Ajari Aku
Joey Mclntyre – Stay the same
Dato' Siti Nurhaliza – Falling in Love
We are young
Daniel Bedingfield – If you're not the one
Ok setelah anda pilih semua lagu yang diinginkan, perlu kongsikan ianya di twitter dan FB juga tau. So hopefully ada rezeki saya nanti ;). Bolehla jumpa blogger lain juga di sana nanti kan. Kalau korang nak join juga bolehlah refer step-step lengkap caranya di blog Nuffnang. Good luck for us!!!
Contohnya ini link di Facebook
Dan ini pula link di Twitter
(1112)